Turning digital sensing into action.
Combining Machine learning and enhanced sensing expertise to enable Data Driven Services. Our dynamic machine learning model increasing the accuracy of preventive action and offering more personalised information and services to decisions. Our applied models and cloud services provide information to act to better serve the future and customer experience.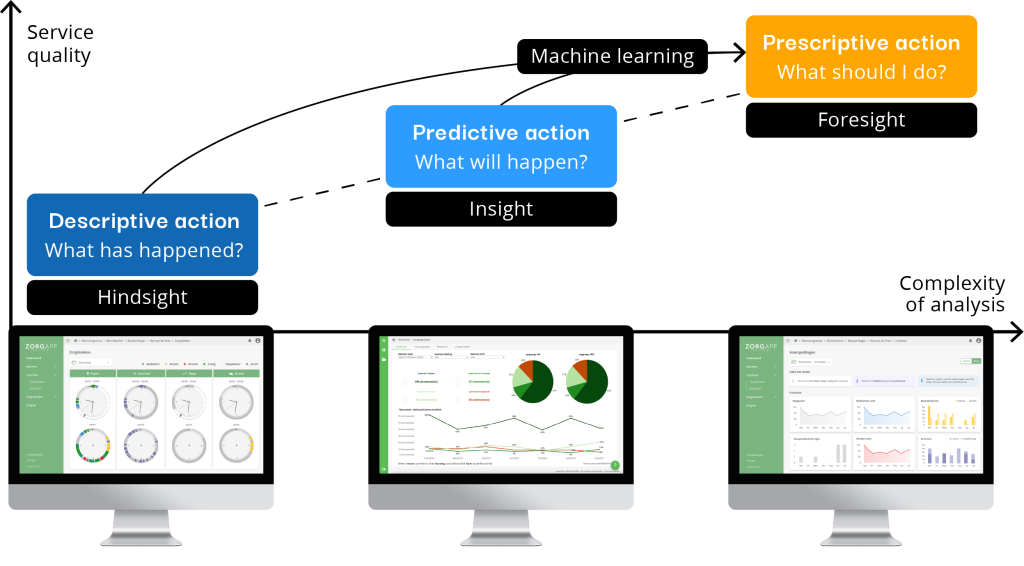 Descriptive action
Allow to understand the behaviour in real time and intervene if an acute incident or unusual situation occurs.
Predictive action
Through the use of algorithms and machine learning, predictive analytics notify caregivers about a potential situation before it actually occurs.
Discovering patterns allows to take action and anticipate to evolving service needs .
Prescriptive action
Prescriptive analytics allows to improve services and reduce the risk of recurring incidents.
Optimise operational processes and reduce costs.
Our Data Cosmos acts as the central repository for raw data, while advanced visualization tools like Power BI, Tableau, and Senso transform it into interactive dashboards for exploring trends. Python scripts automate data cleaning and transformation, resulting in meaningful metadata. These components together enable data professionals to unlock valuable insights and facilitate data-driven decision-making.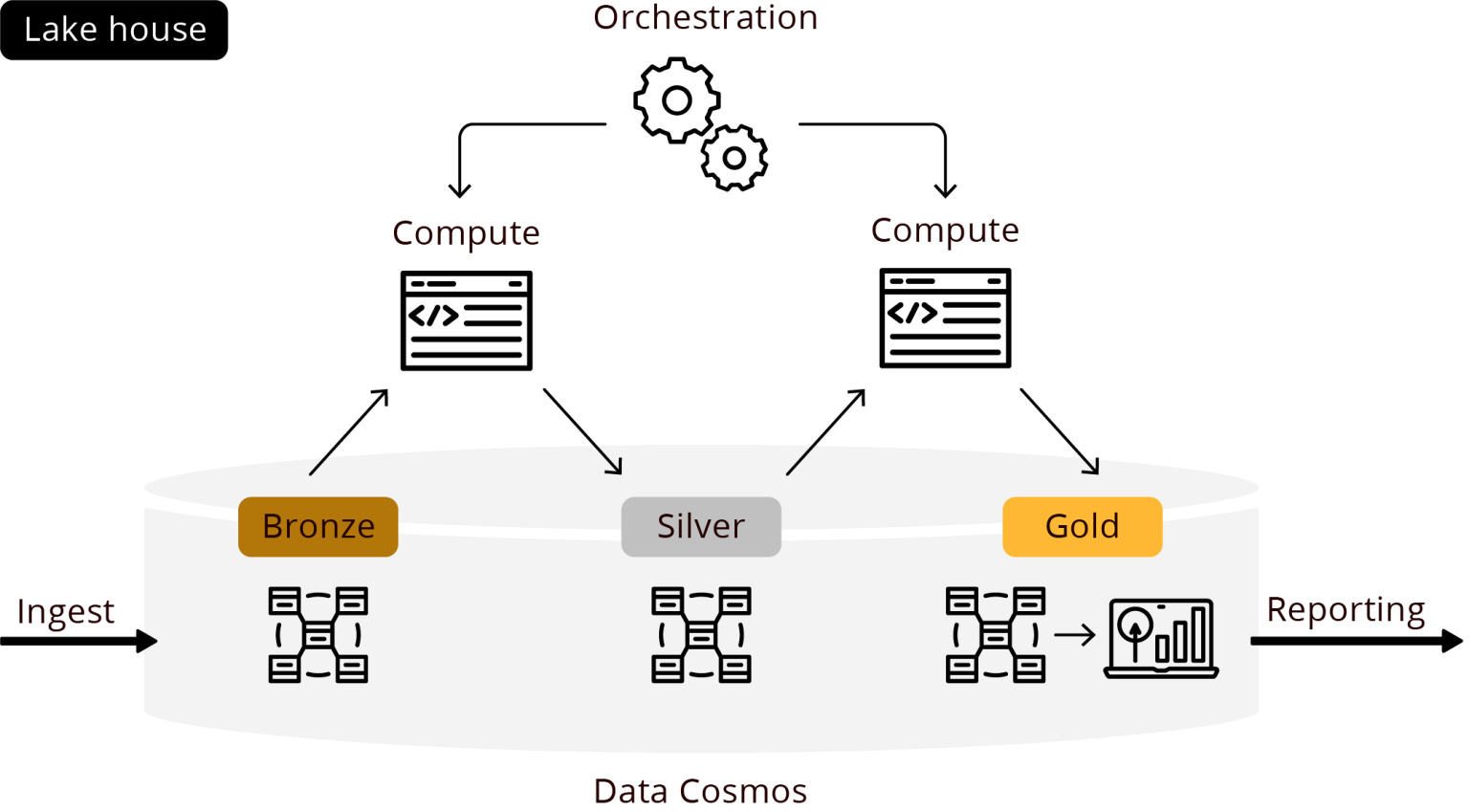 Our building blocks encompass an ecosystem, advanced IoT, and smart collaboration, forming the foundation for seamless data integration, real-time monitoring, and transformative hindsights.